Clifton Laboratories. Home page of K8ZOA. Jack and I have been friends since college days, and he has a couple of interesting offerings on his web site, with more to come.

Jack offers a number of small kits which complement our products. His site also has a wealth of information on measurement procedures as well as results of measurements on various components used in radio project construction. It also has a lot of meaurement results on Elecraft K2 and K3, as well as professional test equipment.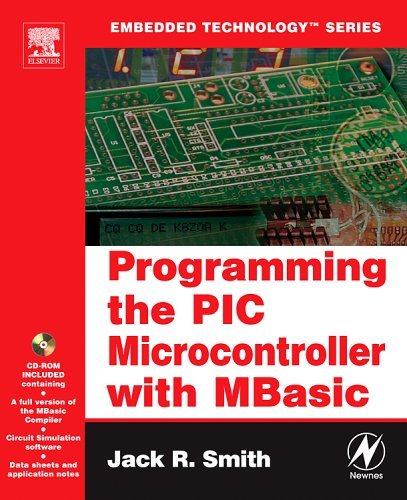 Programming the PIC Microcontroller with MBasic, written by Jack Smith, K8ZOA. Excellent course book with lots of useful projects
In depth software and hardware explanations. Includes free compiler for 16F876 PIC. Great learning aid whether you use the MBasic compiler or not.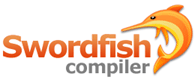 Swordfish compiler. Fast, structured BASIC... true compiler. The power behind the LP-100. I used Swordfish to write the LP-100 firmware. Jack, K8ZOA also used it to write the firmware for his Z90 Panadapter. We we've been using Swordfish since the Alpha version and more recently in Beta and production release versions.
Click on the Swordfish logo to read about this great compiler, and to download a demo version which is limited only by restriction on the amount of user RAM available, 200 bytes. Although this may not sound like much memory, Swordfish is so efficient at RAM recycling that Swordfish SE can be used for many "real" programs, not just for experimentation.
If you are a PIC programmer using 18F series devices, or if you simply wish to see the best PIC compiler I've used, visit Swordfish's home page and download Swordfish SE. I recommend it highly.


TRX-Manager. Rig control software that integrates with LP-100A, and a number of TelePost's software applications.


N4PY Software. Rig control software that integrates with LP-PAN/LP-Bridge and recently also added integration with LP-100A. This is currently the best software to use for integrating LP-PAN with Orion and Orion II.